THANK YOU!

Long Island Insurance Community Gala
The Mansion at Oyster Bay, Woodbury
On September 16, 2019 the Long Island Insurance Company (LIIC) held its 25th annual Gala at The Mansion at Oyster Bay in Woodbury raising $250,000 for United Way of Long Island and other deserving causes.
Nearly four hundred LIIC members joined together for the cause, participating in the evening's fundraising efforts in support of neighbors in need.
View press coverage in Long Island Business News
The LIIC Gala annually honors industry and business leaders who have demonstrated a commitment to the community that has improved the quality of life for their neighbors.
This year's honoree was Dino E. Robusto, Chairman & Chief Executive Officer, CNA Financial Corporation located in Melville. "I am inspired by the remarkable execution of the entire LIIC team in making this event a time-honored tradition of paramount importance to our industry's philanthropic endeavors, and to the United Way of Long Island for delivering on the goal of building a brighter future for so many in need," Robusto commented.
"United Way of Long Island is privileged to have incredible support from the Long Island Insurance Community," said Theresa A. Regnante, President and CEO of United Way of Long Island. "The funds raised create education and career opportunities for our Long Island residents, particularly for young adults, veterans and working families. The investment made now creates a better future for all."
The LIIC has been a longtime supporter of United Way's Mission United initiatives, which support Long Island veterans and their families. One of these initiatives is VetsBuild, a veterans workforce development program. It was fitting to include remarks from United States Navy Veteran and VetsBuild graduate Romann, "Because of this incredible training program, I gained the necessary technical and leadership skills needed to advance my career within the Department of Veterans Affairs. United Way helped change my life for the better."
Each year the LIIC awards two students with the Camilla G. Belser Memorial Scholarship. Recipients this year were Mary Englaterra, of Riverhead, and Leslie Washington, of Amityville, both of whom are attending Suffolk County Community College. Mary is pursuing a degree in Nursing and Leslie is enrolled in the Surgical Technology program. The LIIC established the Camilla G. Belser Memorial Scholarship Fund on behalf of a beloved colleague and friend designed to advance the educational goals of young people in need.
Established in 1995 the Long Island Insurance Community was developed as a vehicle for the Insurance Industry to give back to the community and to those less fortunate. Since that time they have raised more than $5 million for Long Island charities. The goal continues to be bringing the Insurance community together to change the lives of Long Islanders in need.
Download the 2019 LIIC Gala Journal
 Honoring: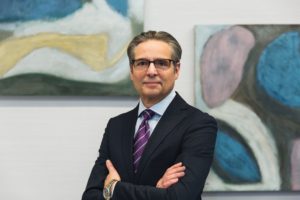 Dino Ennio Robusto, Chairman & Chief Executive Officer, CNA Financial Corporation

Platinum Sponsors:



Silver Sponsors:
Bronze Sponsors:
Abrams Garfinkel Margolis Bergson, LLP
Alliant Insurance Services, Inc.
Allianz Global Corporate & Specialty
Affiliated Agency Inc. (AAI)
AmTrust North America, Inc.
Arthur J. Gallagher & Co.
AssuredPartners
Capitol Garment Restoration
CHUBB
Clarion Associates, Inc.
Complex Coverage
Edwards and Company
Friedlander Group
Hanover
Hometown Insurance Agency
Hudson Valley Agency Alliance LLC
Integrated Brokerage Services, Inc.
Interboro
James F. Sutton Agency Ltd.
Jay R. Myers & Co., Inc.
Merchants Insurance
Millennium Alliance Group
Morstan General Agency
Nationwide – Skippack, PA
Nationwide – Morristown, NJ
New Empire Group
NFP – BWD Group
N.I.F. Group, Inc.
Paston
Philadelphia Insurance Companies
Risk Placement Services, Inc.
Rivkin Radler LLC
Savoy Associates
Servpro of Hicksville-Plainview & Port Jefferson
Simon Paston & Sons Agency
SterlingRisk
Stewart, Greenblatt, Manning & Baez
The Hartford
Travelers
USI Insurance Services
Utica National Insurance Group