The LIIC's Annual Gala was held on September 14, 2021 at the Crest hollow Country Club in Woodbury alongside United Way of Long Island's LIVE UNITED Celebration.
A special reception took place, offering the insurance industry an exclusive networking opportunity. Though the efforts of the LIIC…$85,000 was raised in support of United Way and its programs and services. This includes the Camilla G. Belser Memorial Scholarship Fund.
Devotion: $5,000
Esteem: $2,500
Care: $1,500
Scroll: $500

Thank you to the LIIC LIVE UNITED Celebration Supporters: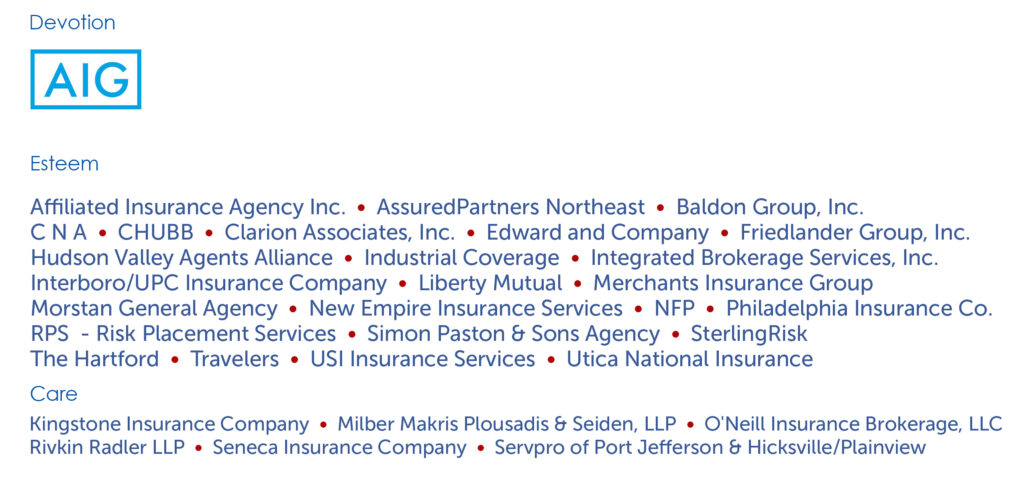 The Long Island Insurance Community (LIIC) began in 1995 when a dozen LI insurance industry leaders got together to create a vehicle to give back to the community and to those less fortunate. Today nearly 500 insurance industry executives and business leaders gather together to raise funds for Long Island charities, to date the LIIC has raised more than $6 million. The goal of the LIIC continues to be bringing the insurance community together to change the lives of Long Islanders in need and improve the quality of life for their neighbors.