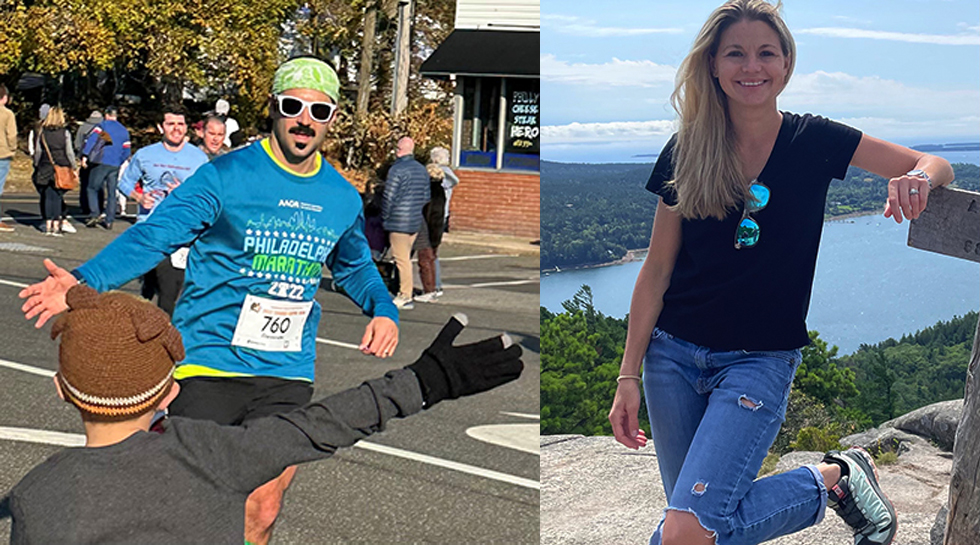 The Long Island Insurance Community is proud Alex and Christine Borg are representing Team Mission United in the 2023 TCS New York City Marathon. Alex and Christine are running to help the over 80,000 veterans living on Long Island. Help them cross the finish line by donating below.
Alex & Christine Borg of Borg & Borg, Inc.
Alex is a risk manager and insurance professional at his family insurance agency in Huntington. He is an experienced endurance athlete completing two prior marathons (Chicago 2016 & Philadelphia 2022).  A Long Island native, Alex is a proud board member of many civic associations and non-profit service organizations. He is grateful for the opportunity to run for the United Way and Team Mission United to support veterans living on Long Island. 
His inspiration to run the New York City Marathon is the unwavering discipline of our veterans. Alex tries to instill the positive dedication and altruistic sacrifice of "others before self" to his children. This is the motivation that keeps him energized to train and compete.
Support Alex in the 2023 TCS New York City Marathon.
Christine is a digital marketing strategist currently on leave to raise her three young children.  Born and raised on Long Island, she is an active member of the Long Island community, serving as a PTA board member and being actively involved with her church. She supports numerous non-profits by running in various charity races. While the New York City Marathon will be her first, she was set bto run in the Chicago Marathon in 2016 before breaking her back. Nonetheless, as a D1, final four lacrosse athlete, her motivation to finish the New York City Marathon is a bucket list goal for Christine.
Christine knows training for the marathon will take dedication and sacrifice, but her inspiration will be the Long Island veterans who dedicated their lives to protecting our country. She is very much looking forward to running her first marathon in support of them as part of Team Mission United!
Support Christine in the 2023 TCS New York City Marathon.
ABOUT MISSION UNITED
Mission United is a critical funding source to provide services and resources in financial security, education, career development, and health and wellness to U.S. military veterans and their families. United Way of Long Island's strategic partners include the Association of Mental Health and Wellness, Mental Health Association of Nassau County, United Veterans Beacon House,
Pal-O-Mine Equestrian, and Family Service League. For more information, visit www.unitedwayli.org/missionunited.